Communication, knowledge and agreement about finances and retirement planning issues between couples is very important. What happens if one or both spouses are suddenly faced with job loss? Serious illness? A debilitating injury? The reality is, many couples in America today will need to delay retirement and work longer. Worries about sudden health setbacks, the impact of inflation and higher health care costs on retirement savings need to be discussed to ensure a proper plan is in place to try and help protect assets and loved ones as much as possible.
One study conducted by Fidelity Investments reported the following statistics:
• 36% of couples disagreed on the amount of their investible assets
• 43% disagreed on their exact retirement age
• 43% didn't know their spouse/partner's annual income
• 48% didn't know how much they needed to save for retirement (to maintain current lifestyle)
• 60% didn't know how much they were going to receive in Social Security retirement benefits
• 67% said they know where their important documents such as beneficiary forms and insurance policies are kept (but 20% disagreed about where to find them!)
• 74% were worried about paying for unexpected health care costs
Every couple's situation is different but all couples need to have a candid conversation and jointly discuss a plan of action. For those who don't know where to begin or do not have a professional who specializes in retirement planning, your local America's Tax Solutions™ Wealth Preservation Consultant and/or Tax Professional can help you. America's Tax Solutions™ members are retirement distribution and planning specialists and they have a variety of tools such as retirement and financial checklists as well as myriad planning strategies to cover all an individual's or couple's needs and concerns.
Tips to Make Your IRA Last Longer
NAME PRIMARY, CONTINGENT AND TERTIARY BENEFICIARIES Naming all potential beneficiaries provides a clear line of succession in case something happens to your primary and/or contingent beneficiaries. It also creates the opportunity to use a disclaiming strategy or legacy strategy. Designated beneficiaries can take distributions over their individual life expectancies using a multi-generational strategy or disclaim the assets altogether. Conversely, failing to name designated beneficiaries may result in your assets going to your estate, depending on the default terms of your IRA. Don't inadvertently create negative tax implications and limit your beneficiaries' options by failing to properly designate IRA beneficiaries.
CONSIDER ROLLING OVER EMPLOYER PLANS TO YOUR IRA Do you have a 401(k) or other employer sponsored plan(s)? You may want to consider rolling them over (via trustee-to-trustee transfer) to an IRA. Some IRAs may provide more flexibility and better distribution options for non-spouse beneficiaries. Review your employer sponsored plan documents to determine your current beneficiary distribution and investment options.
OPTIONS FOR MULTIPLE BENEFICIARIES Each of your IRA beneficiaries may have significantly different stretch opportunities if there is a large age difference among your beneficiaries. Talk to your retirement distribution specialist and/or tax professional about multi-generational IRA planning to discuss how you can ensure each beneficiary has the opportunity to stretch RMDs (required minimum distributions) over their individual life expectancies.
REVISIT YOUR INVESTMENT STRATEGY Your asset allocation strategy may need to be changed depending on whether you intend to use all your IRA assets during retirement or if you intend to create a legacy strategy. If your goal for your IRA is to enable your children or grandchildren to receive your remaining IRA assets over their lifetimes, you will want to make sure your investment strategy creates the potential for those IRA assets to grow tax-deferred for another 40 or 50 years (depending on the ages of your beneficiaries).
To Roth, or Not to Roth?
Contributing or converting to a Roth IRA may be on your "to-do list" so you may enjoy such perks as tax-free withdrawals without worrying about RMDs (required minimum distributions). If you have a Roth IRA or are considering converting your Traditional IRA to a Roth IRA, do you already know some of the basics? Not only do taxpayers get confused about Roth IRA distribution and conversion rules, but taxpayers may be surprised to learn that some CPAs can be equally confused even though taxpayers look to their accountants for guidance. A Roth IRA can be a great retirement planning tool but it is imperative that you familiarize yourself with Roth nuances. The Roth rules can be complicated and result in significant tax penalties if you are not careful. *Special Note: The deadline to make a 2016 contribution to a Roth IRA is April 17, 2017.
Life Insurance
It is a good idea to review your life insurance policies and obtain an in-force illustration on those policies. If you have assets that are hard to value and are not terribly liquid, you should consider life insurance. If set up correctly, the life insurance proceeds may be free of income and estate taxes for your loved ones. The proceeds may be used to pay any debts of the estate and taxes on the estate, which will prevent any hard to value assets and retirement funds from being liquidated to pay the taxes.
When Should You Take Social Security Benefits?
Americans who live the longest may stand to lose the most by taking their benefits early. Why? Taking Social Security at 62 usually results in a permanently smaller payout and a potentially deeper tax bite on retirement savings. This is in addition to the possibility that the individual may outlive his or her savings!
By waiting to take Social Security benefits until age 65 (or older), your benefit increases at a compound rate. If you leave your Social Security benefits untouched until age 70, it increases at 8% a year. Compounding works to your advantage when funds are accumulating. This who decide to retire at age 62 may also be facing a Medicare "gap." Medicare benefits do not kick in until age 65, which means any Social Security income would be further stressed by things like out-of-pocket medical expenses and insurance premiums. The truth is, there is no catchall "best" age to apply for Social Security benefits because this will vary based on individual circumstances. Some factors to consider are your individual health status, your life expectancy based on that health status, your need for income during your retirement, whether you intend to work during your retirement years and whether there are (or you anticipate) any survivor needs.
Fun Fact: Award Season Taxes
Do you ever wonder how much those goodie bags are worth as Oscar hopefuls strut down the red carpet to claim their "gifts" (and hopefully that prestigious statuette!). Well, the IRS doesn't believe most of those goodie bags are really gifts at all, but rather taxable compensation. Why? Because those bags often include items worth hundreds, thousands and even tens of thousands of dollars and often come with strings attached.
The businesses that "donate" these items to celebrities at major, highly publicized events get a business deduction. The recipients are usually expected to carry, use or otherwise promote the items in public. They may be talking about them or simply (and conveniently) showing up in photo ops wearing one of the "gifts." Recipients are deemed to be earning the items so they are not considered true gifts under IRS rules – it's taxable income equal to the fair market value of the goodie bag.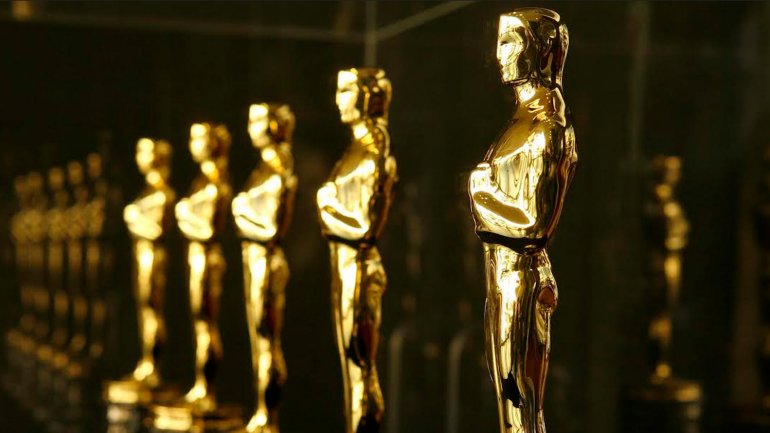 Of course, many celebrities chose not to keep the luxury items and instead choose to donate their goodie bags to charitable organizations. And don't think just because you don't happen to be a celebrity that the rules don't apply to you…anyone receiving (or helping themselves to) a goodie bag will be subject to income tax on those expensive "gifts." This includes anyone from award show non-celeb guests to personal assistants and event volunteers!